Our Portfolio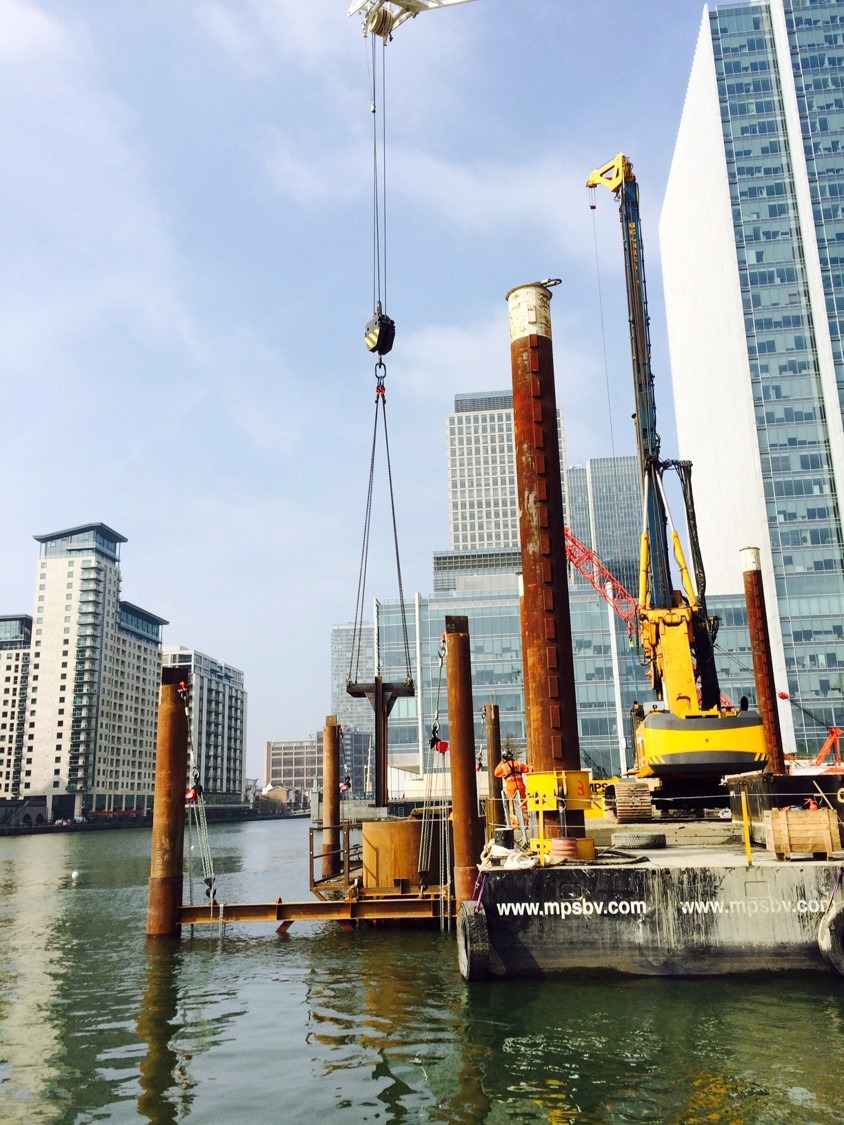 Marine and civil work
Work carried out for CMP at Wood Wharf and Tilbury Docks.
"Exeter Fabrications supported Commercial Marine and Piling Ltd with the detailed design drawings and fabrication of steel piling frames for a project in the Port of Tilbury in the River Thames. We were impressed with the technical support EFL provided during the detailed design stage, and working closely with their CAD experts an innovative piling system was developed that provided site advantages to overcome the difficult working environment. Using 3D technology and working closely with the CMP design team allowed collaboration, to minimise re-work and reduce procurement time from order to supply of the complex frames to site.
The resulting fabrication was a success and allowed the piles to be installed ahead of programme and within budget. The innovation during the design stages avoided fabrication delays on site, and reduce the amount of site works required, thus providing higher quality and less risk.
I would have no problem in recommending EFL as a specialist design and fabrication company . "
Kris Branford BSc (Hons) CEng MICE,
.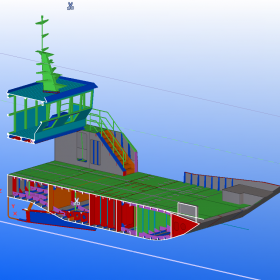 Design and engineering
We use the latest 3D model based software (Tekla Structures) enabling us to detail even the most complex projects. This software and the latest Building Intelligence Modelling (BIM) technology allows us to merge various CAD files from Architects, Engineers and other disciplines into one coherent model.
.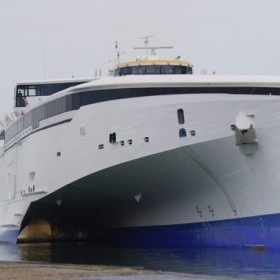 Specialist welding and fabrication - Emergency response
I would just like to pass on our thanks to all the work that Exeter Maritime Services have carried out for us in the last few months.
The Standard of the work completed has been extremely high and the calibre of your workforce has been obvious in the way that they have turned out to the obvious pride that they hold in EMS and the job that they do. They are a very big credit to you and reflect in the high standards that Exeter Maritime obviously hold dear. Everyone that we have met has played a big part in the overall impression of Exeter Maritime Services – professional, friendly, caring and willing to help in as much as they could. You should, rightfully, be very proud of the guys you have working with you.
Thank you for the opportunity to have a look at your workshops and the chance to fully appreciate your diverse, professional capabilities and to meet with some of your Support Staff who not always get the recognition for the important part they play in any successful business.
Sean Chambers IMarEng FIMarEST
.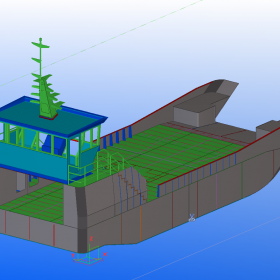 Spec Builds - 19M steel landing craft
Under Construction - Available May 2016
16M or 19M STEEL LANDING CRAFT - A.G. Salmon Design with EFL mods
PRICE ON APPLICATION
VARIOUS FINANCE OPTIONS AVAILABLE -
Enquiries to:-
Brian Pogson
Email: brian@exeterfabrication.co.uk
Office:01392 426542
Mobile: 0771 406 1367
.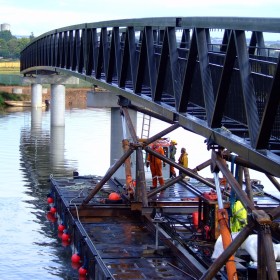 Bridges and Boardwalks
We can design, fabricate and install bridges for any situation. Proven ingenuity when it comes to installation on sites with difficult access, specialists in water-based installations.
"DCC supported Exeter Maritime Services' innovative approach solving access and construction difficulties by floating in the three spans of the 114m long River Clyst Bridge and then using a specially designed hydraulic lifter to raise them into position"
Devon County Council
.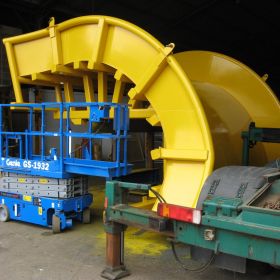 Specialist welding and fabrication
Marine cable chute for tidal energy
Fabrication of cable chute for 1.5 kilometre cable to be mounted on the stern of a barge. Initial design conceived in-house. Currently working on a larger second chute.
.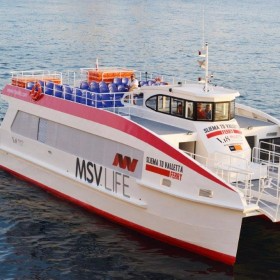 Marine
Two 19M aluminium catamarans ferries based on an Adam Schwetz design and two 17M aluminium mono hull ferries based on Bruce Sexton-Barrow design built for our Malta customer.
"Exeter Maritime Services Ltd have done a really good and professional build and I am very happy with the workmanship and the cats performance. I highly recommend them. "
Adrian Zammit Tabona, Fortel Group
.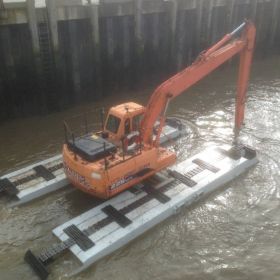 Vehicles
Fabrication of an Amphibious Excavator for dredging in rivers, harbours and flood plains.
.